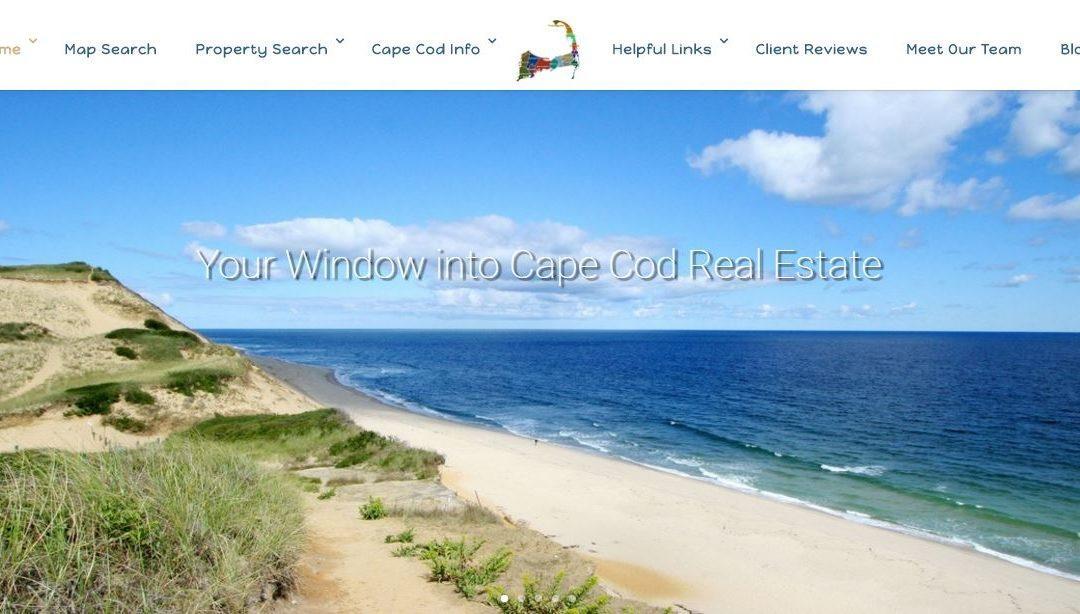 We have just launched a redesigned website for Team OnCapeRealEstate!  We loved the original site, but after 6 years we felt like it deserved a new look.
We decided to go with a full width home page and add a nice shell background to the rest of the site.  The site is designed to be a little more "open" but have some interesting features and movement.
We also added an expanded client review page and additional search pages that allows people to search for waterfront and foreclosures for every town on Cape Cod.
Our aim was to make a site that is easy for people to find the property they are interested in…plain and simple!  The new site will also allow us to easily make changes along the way.
Take a look and see what you think!