Meet Team OnCapeRealEstate
We Guarantee... No One Will Work Harder for You!
Will Raye – Trevor Libby – Lisa Menard – We conduct business in the Cape Cod towns of Barnstable, Falmouth, Sandwich, Mashpee, Yarmouth, Dennis, Harwich, Chatham, Brewster, Orleans, Eastham, Wellfleet, Truro and Provincetown.

Timely Communication
According to NAR studies about 70% of calls to agents go unanswered. For our Team that is unacceptable! Call our phone number: (508) 258-9010 Our Team phone number actually rings 2 agents who are ready to answer any questions! We respond to emails texts and calls at all times, day and night.

Innovative Ideas
You deserve the services of knowledgeable, experienced and professional Realtors who take a proactive approach to servicing their clients; a team that is consistently assessing and studying the market trends in order to anticipate the changes. By doing so, clients who sell or buy with our guidance will receive the finest representation on Cape Cod.

Advanced Technology
We depend on the latest technology, not only make communication with our clients more efficient, but also to leverage greater exposure for our listings. E-signatures on documents, efax, video and ipad generated floor plans are just some of the examples of the way we use technology to assist our Buyer and Seller clients.

Clear Communication
Quick communication is important, but clear communication is essential! With the many rules and regulations guiding the real estate transaction in today's world, it is important for our clients to have a clear, concise understanding of their responsibilities and obligations.
William Raye
Associate Broker, Co Team Leader
Your can reach Will Raye at (508) 432-7856, will@oncaperealestate.com
Will was born in Denver, Colorado and raised in Granby, Connecticut on a 22 acre farm. From a very young age He spent his summers vacationing and working on Cape Cod. After earning his bachelor degree in Political Science from Connecticut College he moved to Chatham and began work at the May School for Child Development. Will worked there for about 5 ½ years and then decided to pursue a career in real estate. He started off by receiving his salesperson license and soon thereafter he obtained a broker's license.
Will's main mission has always been very simple: To sell your property for the most amount of money within a reasonable amount of time. Or, for buyers; to locate, negotiate and close on a property which meets your specific criteria.
Buying and selling property is not an easy task. When the unexpected happens (and it always does), you can be assured that Will has the knowledge, experience, determination and resources to handle any problem and insure your interests are protected.
From the sale of single family, multi-family homes, investment properties, condominiums, new construction, and developable land; Will's extensive experience as a buyer's agent and a listing agent provides him with the ability to cover any of his clients real estate needs. Will is joined by his wife Kristen, business partner Trevor Libby, and Team Member Lisa Menard all integral parts of the Team.
When he's not showing property to buyers or servicing his listings you can be find Will on his boat with a fishing rod in hand or at the beach with his kids Ella and Jack and Black Lab, Sophie.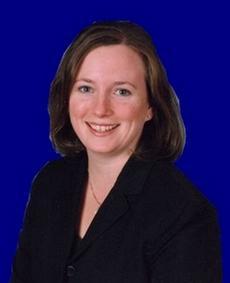 Kristen Raye
Agent
Your can reach Kristen Raye at (508) 292-4793, kristen@oncaperealestate.com
Kristen grew up in the suburbs of Pittsburgh, and received her Bachelor's Degree from the University of Dayton, in Ohio.  She moved to Cape Cod in 1995, where she began a career in early education, as a behavioral consultant and then as a preschool teacher.  In 2001, newly married to her husband, Will, and following the purchase of their first home, Kristen began a new career in selling real estate!  Kristen worked along with her husband, Will, in providing buyers and sellers with the utmost care, loyalty, trust, honesty, and dedication.  In 2009, with 2 young children, Kristen returned to teaching preschool after 8 years in the real estate business.
Now that her children are older, Kristen is happy to return to selling real estate.  She continues to work with Will, in addition to two other team members, Trevor and Lisa.  This team assures the most quality care and dedication possible, when choosing to work with them on buying or selling a home.
Outside of work, Kristen enjoys time with her children and making sure they get to skating, baseball, and martial arts classes.  Kristen serves as President of Lower Cape Figure Skating, and is a member of the steering committee board for Icing on the Cape, her daughter's synchronized skating team.  Kristen looks forward to a long career as a real estate agent!
Trevor Libby
Associate Broker, Co Team Leader
You can reach Trevor Libby at (774)212-5306, trevor@oncaperealestate.com
Trevor was born and raised in southern Maine and attended Unity College, where he received Bachelor Degree in Outdoor Recreation Leadership and met his wonderful wife Nicole. They settled in north western Maine in Rangeley where Trevor owned and operated two businesses. Being far from family Trevor and Nicole decided to relocate to Cape Cod. Nicole was born and raised in Harwich and still has plenty of family connections in the area. Being close to friends and family has and will always be a priority for the Libby family!
Although Trevor's skills as a contractor would have served him well in opening his own business on Cape Cod he decided to pursue a career in real estate. It was a great decision! His past experience running his own company has proven to be invaluable in building a strong book of business here on Cape Cod. Knowing how to make good contacts and build relationships in the community, Trevor has developed a strong group of professionals to assist his clients in achieving their real estate goals!
He enjoys spending time with his wife Nicole, son Alden, two Springer Spaniels Lia and Ori as well as Fly Fishing the ponds, rivers, bays and oceans of Cape Cod!
Lisa Menard
Sales Agent - Valued Team Member
You can reach Lisa Menard at (508)246-0751 lisa@oncaperealestate.com
Lisa grew up in the quaint and beautiful town of Plymouth New Hampshire. In 1998 she moved to Nantucket and began her Cape Cod experience. Lisa worked in Timeshare sales, Property Management and helped develop a local painting business while on Nantucket. In 2000 she moved to Sandwich where she and her husband bought a colonial in need of renovation. The success of that project inspired Lisa to pursue a career in real estate. In 2001 she received her salesperson license and began her real estate journey.
One of Lisa's greatest strength lies in seeing the hidden potential in a property and assisting buyers in realizing and visualizing the properties potential through design and renovations.
Up for any challenge and focused with determination and confidence Lisa looks forward to servicing her selling and buying clients.
Don't Be Shy. Get In Touch.
If you are interested in working together, send us an inquiry and we will get back to you as soon as we can!